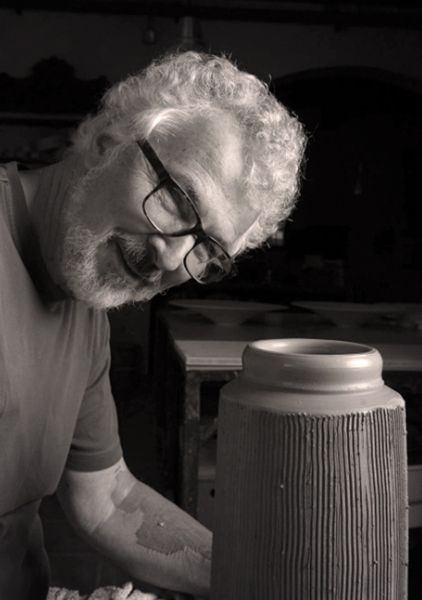 About Pietro ...
Pietro Elia Maddalena studied ceramics at the West Surrey College of Art & Design in England. After two more years of work at Dartington Workshop, he returned to Italy where in 1980 he established a studio and founded La Meridiana, the International School of Ceramics in Tuscany.
"I am totally and continuously interested in the process of making. I see the craft object as a projection of the human spirit and the culture in which it was nurtured. In elaborating concept, material and process, my ultimate goal is the expression of beauty through sophisticated and sensual forms."
The Work of Pietro Elia Magdalena
Mimi y Roberto traveled to La Meridiana in Tuscany to work with Pietro Magdalena and many other master potters from 2004 to 2016.